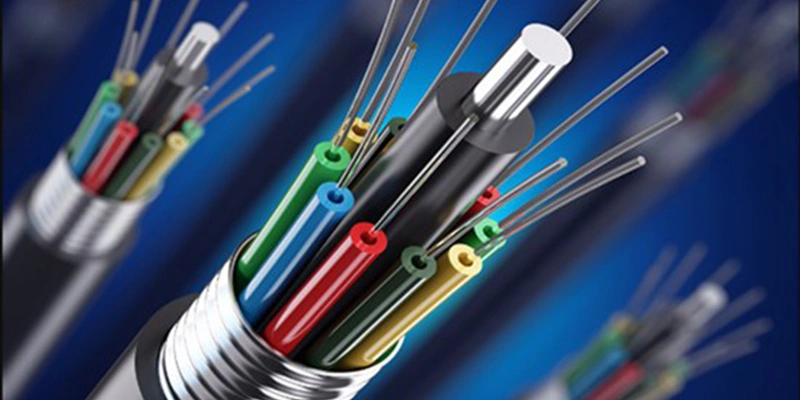 Pre-existing or specified equipment may direct exactly what cable is required. Ensure you have researched this information.
1) What Fiber Mode do you require? Multimode or Single Mode:
Multimode

a) 62.5/125um Multimode. Industry standard multimode cable. There are large amounts of legacy equipment on the market and already installed that this cable supports.
b) 50/125um Multimode. Many newer pieces of equipment can use either 62.5 or 50 micron multimode cable. 50 micron has a larger bandwidth capability.
c) 50/125um Laser Enhanced Multimode. Primarily for 10 Gigabit Ethernet applications. This cable has been optimized for laser applications and can support 10G applications to 300 or 500 meters. Not a bad idea for future proofing either.
Single Mode

Single mode is used for long haul or extreme bandwidth applications.
2) What Fiber Count do you require? Usually in even numbers as fiber is specified as Transmit and Receive.
Fiber counts can be from One Fiber to 144 Fibers. Choices are: 1, 2, 4, 6, 8, 12, 18, 24, 36, 48, 60, 72, 84, 96, 108, 120, 132, 144.
It is recommended to always pull more fiber than needed. You only get to pull once and future content demands will continue to require more bandwidth.
3) How much fiber on a reel do you need?
Fiber, unlike copper wire, is usually purchased for a specific job direct from the factory. These can be huge – up to and exceeding 16,000 feet on a single reel.
How much on each reel (can be differing lengths for the job) and how many reels do you require?
4) What kind of jacket rating and type do you require?
Fiber cable jackets come in many styles. As an example, fiber can be Indoor only, Outdoor only, Indoor/Outdoor, Tactical and it can also have Plenum or Riser ratings.
Jacket color is relatively standardized.
a) Multimode = Orange
b) 50/125um 10Gig = Aqua
c) Single Mode = Yellow
d) Indoor/Outdoor or Outdoor = Black
e) Custom jacket colors are also available for indoor fiber cables
5) Internal construction of the product.
There are four basic types to consider. The most common construction types are listed with benefits and drawbacks.
a) Distribution or TightPack:

All buffered fibers under a single jacket with strength members. This type is recommended for Enclosure to Enclosure and Conduit under Grade installations.
Advantages are smaller OD, lighter and cheaper. Disadvantages are terminations are fragile and require protection.
b) Breakout or Fan Out:

Each buffered fiber in its own individual jacket under an overall jacket with a central strength member. This type is recommended for Device to Device applications.
Advantages are tough and durable for installs where there is movement and traffic. Disadvantages are larger OD, heavier, and more expensive.
c) Zipcord or Assembly:

One or two buffered fibers in its own individual jacket either in a single or duplex (2) Siamese version. They are common for making jumper cables and short breakout runs.
Primarily for Enclosure to Device and Device to Device applications. Single fiber cable is not recommended for any install except patching.
d) Loose Tube:

This construction is a Telco standard. Usually non-buffered fibers run in a tube with a water repellent gel compound. This is typically not used in Audio/Video or Ethernet applications.
This construction is being replaced by buffered water block constructions but still has its adherents in the Telecommunications Industry.
6) Environmental Construction
Do you need?
a) Water-Blocked construction? (distribution style only)
b) Armored construction? (Normally also distribution style)
c) Aerial construction? (Normally also distribution)
d) Tactical construction?
Bulk Fiber
Whether you are working in a residential or commercial environment. Fiber Optics For Sale Co. offers a wide variety of AV Fiber solutions which are designed to keep you both competitive and profitable.
No matter how complex or simple your installation needs are, we have the expertise to provide you with the right products and information for both your fiber optic cable, custom or molded fiber optic assembly and fiber optic connector needs.
Our team of skilled technicians and application engineers provide solutions that reduce your in-field labor headaches and guarantee flawless performance.
Fiber Optic Solutions:
Bulk fiber
Bulk fiber connectors
Field termination kits
Molded & custom fiber assemblies
Electronics using fiber connectors
Custom fiber optic cable is available in any unique or hard-to-find combination.